OUR CORE
Our team is led by a core of individuals who have spent their entire careers in the communications field. No newcomers they! What's more, they have handled challenging assignments in, and with, the news media and in corporate communications – successfully. They can help you with your communications challenge.
Terri Ammerman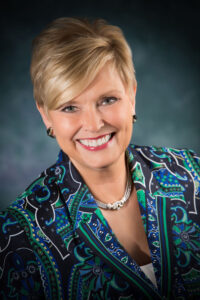 As President and CEO of The Ammerman Experience, Terri Ammerman believes in helping people and organizations tell their stories in a compelling way that ultimately influences change.
Terri became a guiding force when she joined the company in 1981. She became CEO in 2007. Over the years, The Ammerman Experience has thrived under Terri's leadership. She provides strategic counsel, communications advice and training for clients around the world, including several of the world's largest energy companies. Terri is also an accomplished public speaker. She has traveled internationally and spoken to numerous groups, such as the Nuclear Regulatory Commission, Texas Counsel for School Women Executives and as a guest lecturer at Rice University.
Top executives of Fortune 500 companies, energy companies, nuclear power plants, major food manufacturers and major retailers turn to Terri and The Ammerman Experience to achieve the ultimate result of communicating effectively in today's global marketplace.
Terri studied communications at the University of Houston. She is recognized by Who's Who of American Women and Who's Who of Women in the Media. She serves on the board of Goodwill Industries Houston, is very active in her church and volunteers her time to mentor young women, helping them to look, sound and feel confident.
Ken Haseley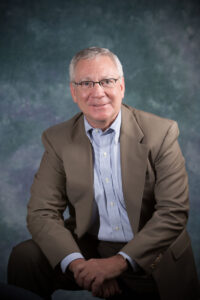 Ken Haseley is a senior counselor with The Ammerman Experience. His communications experience includes several Fortune 200 corporations, training and education.
Ken works with clients one-on-one and in both small and large groups – primarily on their media, crisis management, presentation, and financial communications skills.
A graduate of Kent State University, Ken has a B.S. degree in communications and government. Additionally, he holds an MBA from the University of Dallas. He began his career teaching journalism. His corporate affiliations have included Diamond Shamrock, Occidental Petroleum and Tenneco, where he served as a public affairs manager and communications director. Having worked in the chemical industry for nearly twenty years, Ken has helped manage several high-profile, multi-year issues and crises, including Agent Orange, Love Canal and worldwide opposition to chlorine and vinyl products. During 1982, he was on loan to the Reagan administration in Washington, DC.
For more than a decade, he has taught at Ivanovo State University in Russia as a visiting professor. He has lectured at MIT's Sloan School of Management, and regularly teaches in the Executive MBA program at the University of Houston. He is a member of the National Investor Relations Institute.
Ken is a published writer whose articles and speeches have appeared in a variety of publications, including Fortune, Vital Speeches of the Day, Presentations magazine and IR Update. He has contributed to the Houston Business Journal and PR Week.
Ken manages The Ammerman Experience Midwest regional office in Cleveland, Ohio.
Claudia Deschamps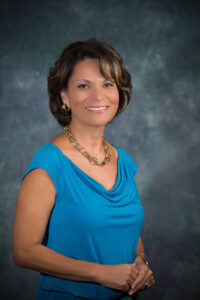 As a former journalist, Claudia Deschamps understands the news industry. During her 18-year career as a reporter, news anchor and producer for Spanish-language television networks Telemundo and Univision, she covered all manner of stories – from politics to natural disasters – in places such as Mexico, El Salvador, Peru and Bolivia.
After leaving television news in 2007, Claudia joined the Archdiocese of Galveston-Houston as its Director of Communications. There she coordinated media efforts on the elevation of Archbishop Daniel DiNardo to cardinal both in Houston and in Rome. She was also the point person in charge of media for the historic dedication of the Co-Cathedral of the Sacred Heart in Houston. Later, she spearheaded crisis communications efforts of the archdiocese in response to Hurricane Ike and the closure of several area Catholic schools.
Today, as an insightful, high-energy member of The Ammerman Experience, Claudia uses her considerable expertise to help clients shape their organization's media communications messaging. Because of her fluency in Spanish, she plays an important role in helping The Ammerman Experience conduct workshops in Central and South America.
She also serves as executive co-producer of a community affairs television program that highlights people making a difference in Houston's Hispanic community, and is an active member of the Houston Association of Hispanic Media Professionals.
A native of Mexico City and a graduate from St. Mary's University in San Antonio, Texas, Claudia believes that being a mother to two small children has taught her more about strong communication skills and crisis management than any media situation ever could.
Jamie Roark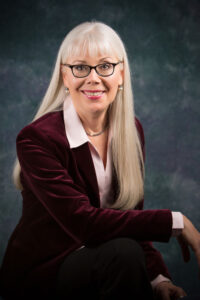 Jamie Roark, known to Houston-area television audiences as "Jamie O'Roark," has 14 years of experience in broadcast journalism. During her award-winning tenure at Channel 13, the ABC network-owned station in Houston, she interviewed global figures such as Prince Charles, Presidents Gerald Ford and George H.W. Bush, as well as a succession of Houston mayors.
Her journalistic experience gained in TV and radio newsrooms from Texas to Louisiana saw her reporting on every kind of story from disasters to politics to crime and the courtroom.
After leaving ABC, Jamie revealed her entrepreneurial side. Wearing one hat, she created and produced entertainment news projects for "Personalities," FOX's national nightly show originating in Hollywood. Sporting another hat, she led effective visual marketing and public information projects for corporate clients in energy, IT and healthcare.
Her career experience expanded once again when she was recruited by Memorial Hermann Healthcare to lead public relations for one of Texas' largest healthcare systems. As primary media liaison, she directed crisis communications through two hurricanes and helped the organization handle a variety of sensitive issues.
Currently, through her firm Simply Communicate, she continues to provide public and media relations consulting, brand messaging/awareness, marketing co
mmunications and writing expertise for a wide variety of clients.
Jamie has been affiliated with The Ammerman Experience since 1995—interviewing, teaching and counseling clients in strategic message development.
A native Texan from the Rio Grande Valley, she holds a bachelor's degree from Ouachita Baptist University. She is a member of the Public Relations Society of America and the International Association of Business Communicators as well as being a former board member for the American Marketing Association.
Ford Atkinson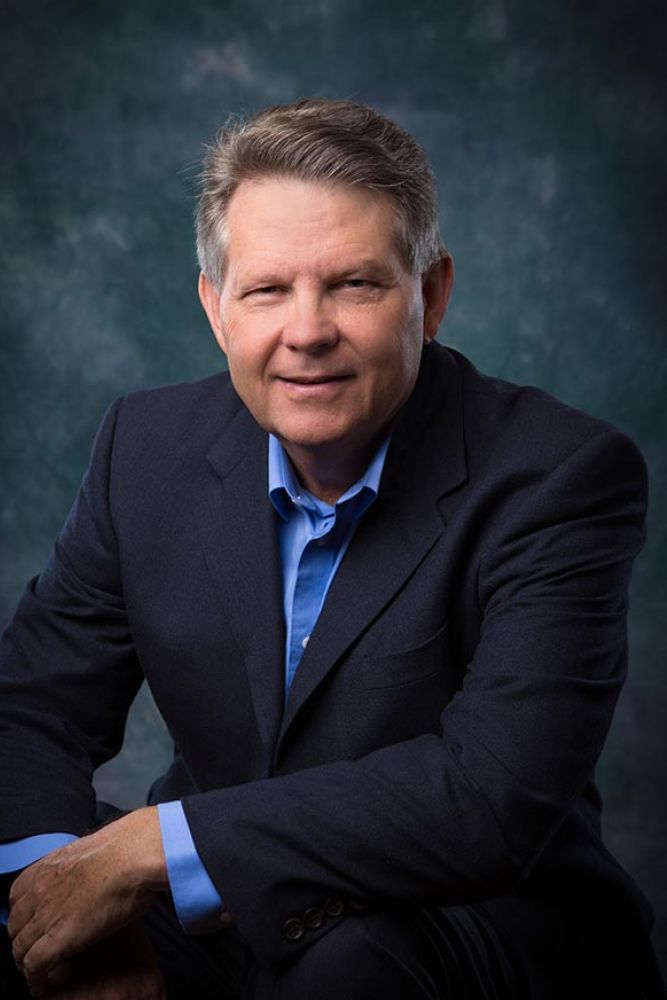 Ford Atkinson has spent more than 30 years in broadcast journalism as a television news reporter, anchor, producer and manager.
After obtaining his bachelor's degree in journalism from California State University (Northridge), he worked at a number of TV stations in Washington, Montana, Utah, Arkansas, and Houston.
While in Houston, he covered a variety of national stories including two space shuttle disasters and two successful space shuttle launches.
With all air traffic grounded in the aftermath of the September 11, 2001 terrorist attack, Ford and his crew drove from Houston to New York City to bring coverage of the disaster to television viewers in Houston. As part of his station's coverage of the first anniversary of that attack, he profiled a former Houston firefighter who a year earlier had taken a bus to New York to volunteer for ten days at Ground Zero. Ford traveled back to New York with the man, who shared his memories and experiences. The story won an Emmy.
One of Ford's favorite assignments was covering the 1999 NFL Owners' Meeting, when a surprise decision was made to award a new franchise to Houston – giving birth to a new team known as the Texans.
Ford brings his impressive journalism skills to his work at The Ammerman Experience, where he participates in a variety of media interviews and other simulations.

Bruce Hicks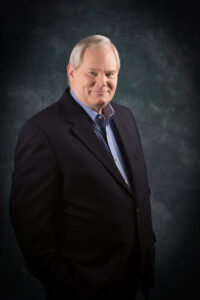 Bruce Hicks is a senior public relations and crisis management veteran with 45 years experience in the news media and public relations fields.
Hicks is recognized as an expert in crisis management with experience in labor communications, financial communications, legal and regulatory communications as well as physical crises.
Through his firm The Alliant Group/Houston, his crisis work includes developing crisis and emergency operating plans, and tabletop exercises and crisis drills for clients.  He has directed or supported communications during six major airline fatal accidents.
Hicks consulted with American Airlines on a wide variety of issues for more than 15 years, including labor organizing attempts, contract disputes and strikes and the September 11th tragedy. He served as communications strategist and public media spokesperson during American's successful effort to restructure all labor agreements and avoid bankruptcy in 2003 and again in that role during American's bankruptcy restructuring in 2012 and 2013.
For long-time client Starwood Hotels & Resorts Worldwide, he developed all of the crisis management plans for the company and assists daily with the emergencies and crises occurring at its 1,100 properties in more than 100 countries.
Other clients include Delta Airlines and United Airlines as well as Ethyl Corporation, Coastal Corporation and Crown Central Petroleum.
As a journalist for eight years, Hicks was a writer for United Press International and the Houston Chronicle, which included focuses in the areas of medical, science, energy and aerospace. In addition, he was a night city editor of the Austin American Statesman and editor of the weekly Austin Citizen.
He has won numerous awards, including the Public Relations Society of America's top national honor, the Silver Anvil, twice.  Hicks holds a Bachelor of Arts degree from the University of Houston.
Ray Cortez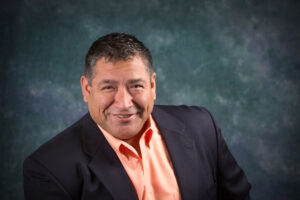 Ray Cortez has spent 24 years in the communications industry—in broadcast television and in corporate productions. Ray has worked as a videographer, technical director, producer and writer for KRIV Fox, The News of Texas and the ECO News Network. During his tenure at these news organizations, Ray was on the scene of many breaking news stories and crisis situations such as Hurricane Katrina, the Space Shuttle Columbia disaster, the Texas A&M bonfire disaster and the Andrea Yates trial. He has interviewed both former President George W. Bush and former President George H.W. Bush.
Currently, through his firm, AJMAX Productions, he specializes in helping clients get their message across by utilizing the production of long-form projects for corporate communications, city municipalities, school districts, and private companies.
Trace Saylor                             Chris Henson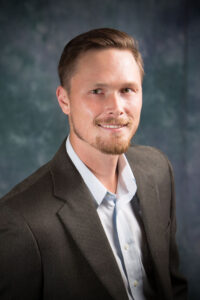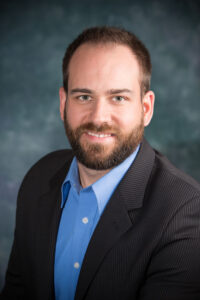 Trace Saylor and Chris Henson work behind the scenes to make sure every seminar runs smoothly whether it is at the state-of-the-art training facility in the Houston area or in the many locations around the world to which the Ammerman teams travel.
Our Founders
Dan Ammerman and Mary Ammerman founded The Ammerman Experience in 1973. Years ago, Dan accurately predicted that organizations would need help in managing crisis situations, making him one of the pioneers in the media training industry.
Dan was a nationally known lecturer and author who spent 30 years in broadcast and print journalism. His vast knowledge of the media and immensely successful teaching style made The Ammerman Experience seminars the benchmark of the industry. Many clients, colleagues and media mourned the passing of Dan Ammerman in 2009.
Mary Ammerman is well-known in the Houston area as "Lovely Mary" from the popular radio show, "The Lunch Bunch." Mary's business acumen helped move the fledging company into a world-wide training organization and she currently serves as Chairman.